This page is under construction, proceed at your own risk.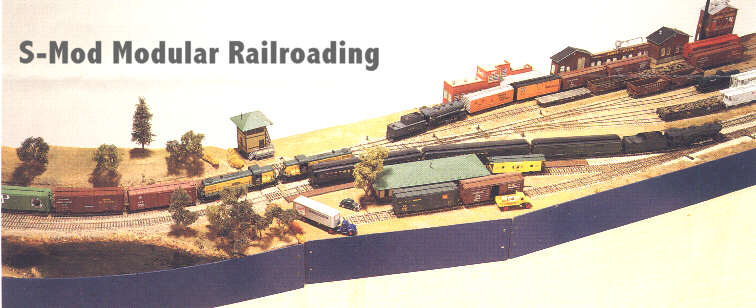 Photography by Bob Werre
Questions and comments about S-Mod Standards, contact Bob Sherwood, NASG Standards Chairman
An introduction into Modular Railroading (in 3 parts)
Common questions asked about S-MOD modules (FAQ's)
Basic physical interface standards
Illustration of electrical interface standards
Concept Description of the electrical system
Contents of the S-MOD info packet, and cost is available on the NASG page
Construction and finished module photos
This series of pages on S Modular railroading, have been adapted to the WWW by Paul Yorke using materials available from the NASG. None of this material can be republished with written permission from the NASG.